Traditional Holiday Portrait Sessions will be booked over the Thanksgiving weekend and on weekdays up until December 15th.
Traditional Holiday Portrait Sessions are not mini sessions – each session will be booked back to back in 90-minute increments allowing a more leisurely session pace as well as availability of our full print and product line.
Outdoor sessions are available on weekdays.  For studio sessions, most holiday backdrops will be available as well as traditional non-holiday fabric and paper backdrops.   We'll pre-plan your session and will likely be able to use more than one backdrop.
COST:
The session fee of $300/weekend or $100/weekdays will book your requested date and time.  The session fee is non-refundable and it will be credited towards your final session purchase.
All purchases will be based off of our A La Carte Pricing.  We will be offering a Build Your Own Collection.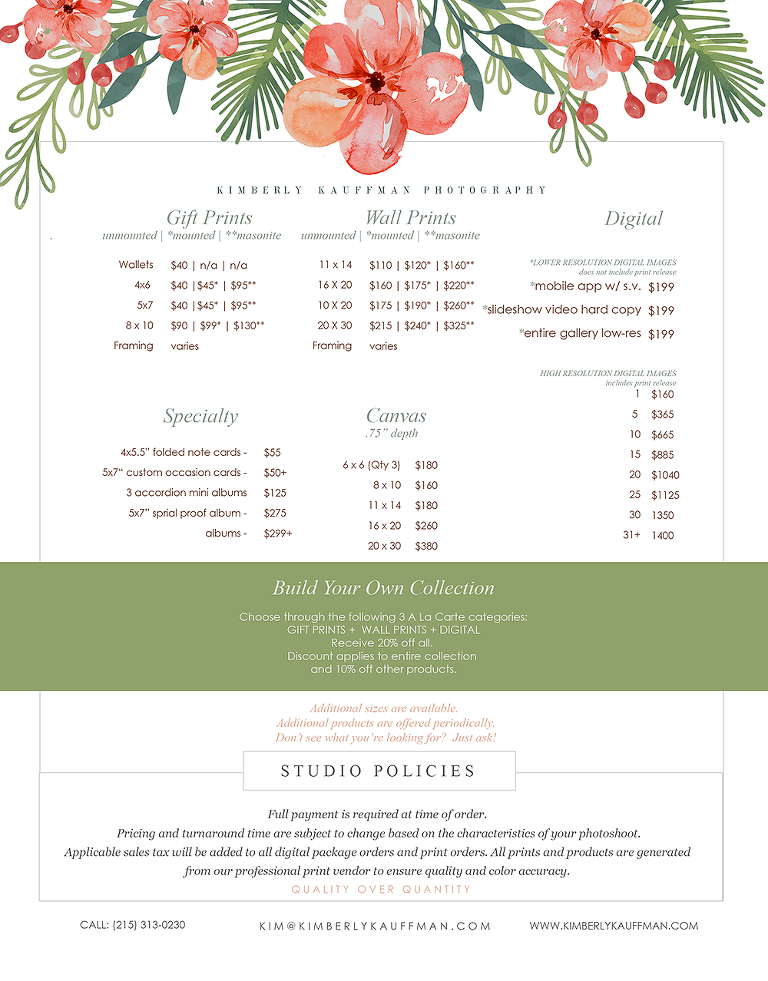 BOOK:
Contact me now to inquire about available dates and time.  kim@kimberlykauffman.com
Thank you!